Print
Home
Clarity. Simplicity. Security. Guidance.
Someone who can help to make sense of it all.
These are often the elements lacking when navigating the waters of finance.
Without proper guidance, the journey to financial freedom can be difficult, confusing, and can prevent you from achieving your long term goals.
Whether you are looking to plan for retirement or working toward financial independence, wanting to safely and securely grow your net worth, or protect everything you've worked to accomplish, with the myriad of choices, where do you start?
You start with a firm that values relationships over transactions.
A firm that believes in clients being people with goals and aspirations that are more than just numbers on a balance sheet.
A well educated firm with a strong, established reputation, and a lifelong commitment to excellence.
A firm that takes the time to work with you to establish your goals, develop a plan, and guide you through the often uncertain waters - ensuring that you are given the opportunity to turn today's financial decisions into tomorrow's financial legacy.
A firm like Callahan Financial Planning.
We have a passionate commitment to delivering clear, and concise information, Callahan Financial Planning has built a solid foundation of long term relationships with high, and ultra-high net-worth clients.
Clients like you.
At Callahan Financial Planning, Our mission is simple:
To alleviate the fears which prevent you from being your best and increase your level of peace of mind. Our ultimate goal is to Plan to Succeed (sm) to achieve greater financial harmony in all seasons….at all times.
Through the principles of trust, clear, open communication and commitment, we help to guide our clients along their life long journey - helping to plan, protect, grow, and distribute their legacies.
It is said that financial freedom is a journey, not a destination.
Contact Us to learn more about how Callahan Financial Planning Corporation can be your guide on this important journey.
It begins with a single step.
Black Diamond through AdvisorNet Wealth Management

Click here to access your client account.
Cetera Advisor Networks / Pershing Client Portal

Click here to access your client account.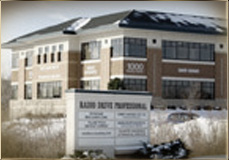 Callahan Financial Planning Corporation
1000 Radio Drive, Suite 100
Woodbury, MN 55125
Phone: 651.714.0323
Fax: 651.714.0422
The information being provided is strictly as a courtesy. When you link to any of the websites provided here, you are leaving this website. We make no representation as to the completeness or accuracy of information provided at these websites. Nor is the company liable for any direct or indirect technical or system issues or any consequences arising out of your access to or your use of third-party technologies, websites, information and programs made available through this website. When you access one of these websites, you are leaving our website and assume total responsibility and risk for your use of the websites you are linking to.